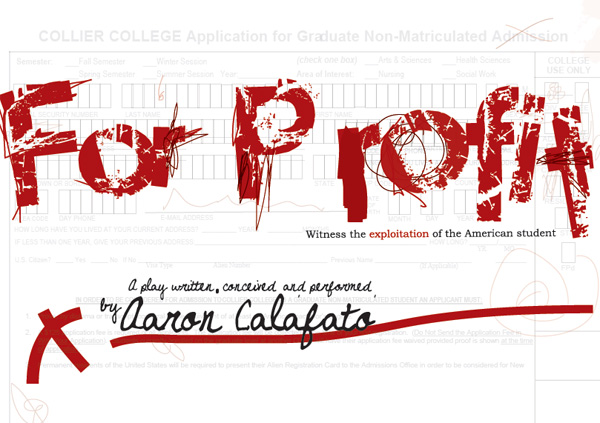 Don't miss the live stream of FOR PROFIT (if it's not there, it'll be here at studentdebtcrisis.org), a solo play by Aaron Calafato, tonight at 7:30pm EST!  Witness the exploitation of the American student as documented by Aaron Calafato during his time as an admissions counselor at a for-profit school.
I haven't seen the show myself but I am really excited to watch this evening! For those that have been following, you know my gripe with for-profits!  I think this will be fantastic and important for everyone to watch!
Watch this clip of FOR PROFIT for more info on what you can expect to see tonight.
Read this interview Aaron gives with Mobilize.
And here's some more information on tonight's live stream at Wooster.
Hope you enjoy it!